Burke Trieschmann is a composer, sound designer and multi-instrumentalist who provides music for film and video games. Trieschmann provided the music for the Pandemonium series, scoring both the first soundtrack and the second.
Biography
Edit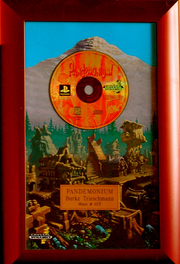 Trieschmann was the in-house sound designer for video-game developers, Toys For Bob, for a number of years, lending his composing talent to many of their earlier games such as Star Control II, The Horde, Pandemonium 1 & 2 and 102 Dalmations.
Trieschmann continued to work for Toys For Bob and Activision during the 2000s, on videogame titles such as Disney's Extreme Skate Adventure, Tony Hawk's Downhill Jam, and Madagascar 1 & 2. He has also completed work for many other publishers such as Eidos, Konami, Maxis and Dreamworks on games such as Shrek Super Slam, Lord of the Rings (Return of the King), ToeJam & Earl III, Tiger Woods Golf (2003), James Bond ("Agent Under Fire" & "The World is not Enough"), and more.
When not working on digital music for publishers, Trieschmann performs traditional, acoustic, and blues music throughout the San Francisco area with a variety of musicians.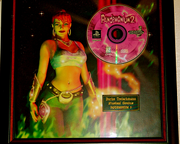 In 1994, Trieschmann won Best Musical Score from Computer Gaming World for his work on The Horde soundtrack.
External links
Edit